MP3 Files for streamimg or downloading
These recordings are getting a bit old now. They were done in the previous incarnation of my studio between 1998 and 2006 with inexpensive, prosumer gear; not my tube preamps. I haven't recorded any new songs since then, just some samples for my preamp site.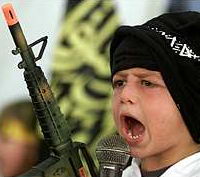 Jihad
A mellow take on a vicious world. All Jim on this one.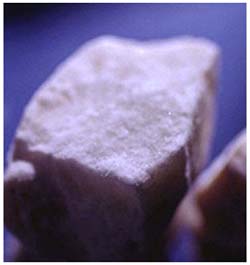 (all Jim)
This is a jazz-reggae blend. This song features a 1921 C melody sax. It is a modern reflection of the classic 'Sixteen Tons.'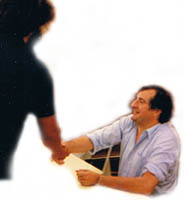 A love song and requiem for the late Douglas Adams. I was lucky enough to chat with him once and he was as warm and witty as one could have hoped. The world is greatly diminished by his untimely passing.
At least TRY to be a hoopy frood and become a part of Towel Day!
See http://towelday.org for information!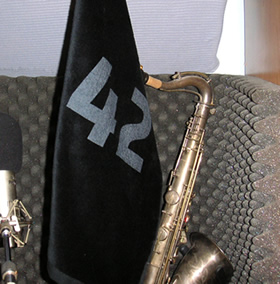 (That's actually a black towel with 42 in slightly more reflective black.)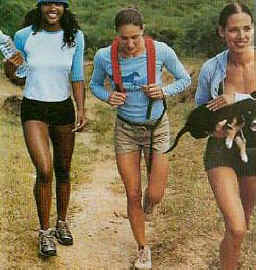 Lovely Walkers
Lisa sings, Jim plays.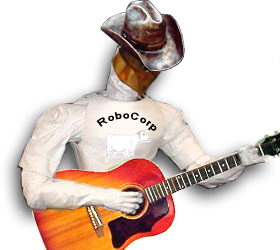 Cowbot Blues
The lone mechanoid watches over the herd, sitting by a plasma recharging station that looks oddly like a campfire. It passes the time playing its guitar accompanied by its on-board synth.

Your Scientist's Brain
(all Jim)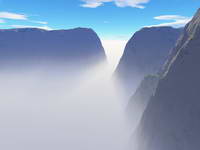 Wishing On This Day
A smooth flowing piece something like a chant of sorrow and hope. This song features our Budgie named Windy who passed away in March 09 at the age of 13. When he was young I would get annoyed because I could not record guitar without him singing along. After I gave in and accepted it, I was much happier and now I treasure these recordings. He can be heard in the background of many of my recordings, but he has a solo in this one.
Lisa sings, Jim plays and sings, and Windy chirtles.
Older recordings and mixes
These recordings are a little rougher, but I decided the music was worth sharing.
Leave Me Alone - Acoustic, folksy. Lisa sings this one.
Slow Saxy Blues - Instrumental blues. I record rough songs for practicing with. I liked this one well enough to share it.
Hangin' On - Synth based rock
Dicketyda - Instrumental. Sort of a new-agey thing. It has been compared to Frank Zappa's "Hot Rats" period.
Trance-in-tent-ial Journey - New age space jazz instrumental
Absent Friends - A dirge or maybe a ray of solace in a time of loss.
Some Collaborations
The music presented here is copyrighted. It is intended for the listening use of our visitors. Any copying or other use is prohibited without written permission of the authors.
---
An acoustic jazz-blues featuring:
Tim Turner on writing, vocals, acoustic guitars and bass
Jim Miller on acoustic slide guitar, clarinet, drum track, mixing
Lisa Miller on backing vocals
Tim Turner on writing, vocals, acoustic guitars
William O'Connell on keyboards
Jim Miller on electric and bass guitar, drum track, micro djembe, tenor sax, trombone, mixing
Diary of a Nobody
by Tim Turner & Co. (rock - this was our first collab with Tim.)


Tim Turner
- music, acoustic guitar, vocals
Jim Miller - horns, bass guitar, slide guitar
William O'Connell
- keyboards
Jeff Nelson
- drums
Bobby Dodd
- lyrics
**Recorded acoustic guitar, drums & vocals at
MTM Studios
by Jeff Nelson
**Recorded keyboards at William's studio
**Recorded all other instruments at Studio 9er.
---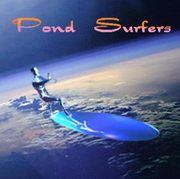 This is our collaboration project with Alderman , our dear Swedish friend.
Hej min vän! Läget? Ha det så bra!